I've been busily setting up software on a new desktop computer I built this afternoon following a year or so of questioning whether it was time to make the plunge. I was installing all the applications I typically use (and the operating system was Windows 11 - to get a broader understanding of things), so I naturally as I need to remotely manage some machines, I went to the AnyDesk website to download a copy of the installer to get the job done.
The current version on the website to my surprise is 7.17, which for those of us who look after some machines in a Free licence is set to make things a bit more challenging to get work done. This new version defaults all installs to a "Free-2" license tier and reminds you that it's a Free and limited service with a ribbon at the top on initial install, plus once you dig a bit deeper it appears some options are disabled until you commit more to the software, like the ability to set a friendly "alias" name to your account so as to make it easier to remember how to reach a machine.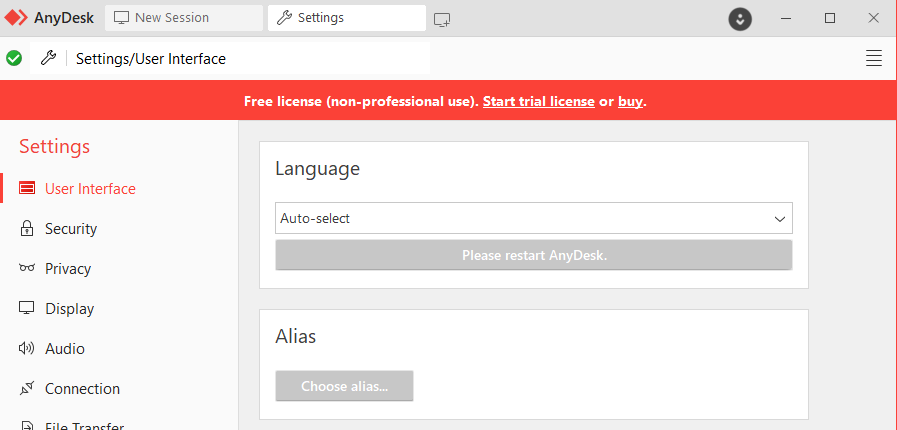 Disabling of updates in the newer versions is discouraged and appears to be something that you can't immediately change either while you continue to use the product as a "Free license" user.

As I had not experienced any of this prior to my new machine, I discovered that my remote desktops were all running Version 7.0.14 and so I've found that I could grab a copy of that to remove this new locked down version and downgrade.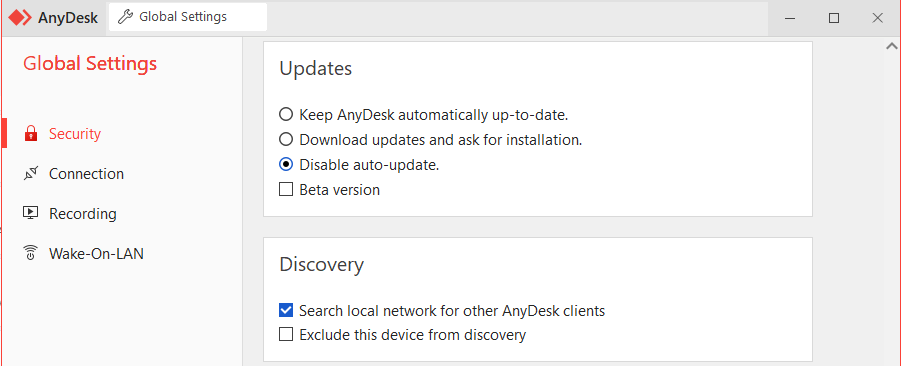 I've also taken an immediate move with existing installations to change update settings via the
Global Settings > Security screen to disable the Auto-Update process so as to not be caught out by 7.17 just putting itself on without request and losing my remote access abilities before working out a plan B.
I get the fact that this could potentially be a security risk to come in the future, but this is what has to be done in the interim. AnyDesk Software has become the new TeamViewer in recent years given the substancial changes made to the licensing of their products for individuals and people like myself with not for profit organisations that we use remote access to support and have shoestring budgets that prevent spending significant dollars on.
AnyDesk has made some attempts in the past to reel in the quantity of free users on the platform and by the looks of things it is not working, but additionally it's a tad unfair to those of us who might be using it within some reasonable terms to just hit us without warning with a substantial change.
I am now looking for new options, along with re-assessing some products I have observed in development over the last few years, as...unfortunately even AnyDesk is not attainable at a restricted-free or paid tier for my use.